Wat een weer! Hagel, regen gevolgd door harde windstoten. Tijd voor een comfy hoodie waarmee je lekker op de bank kan ploffen.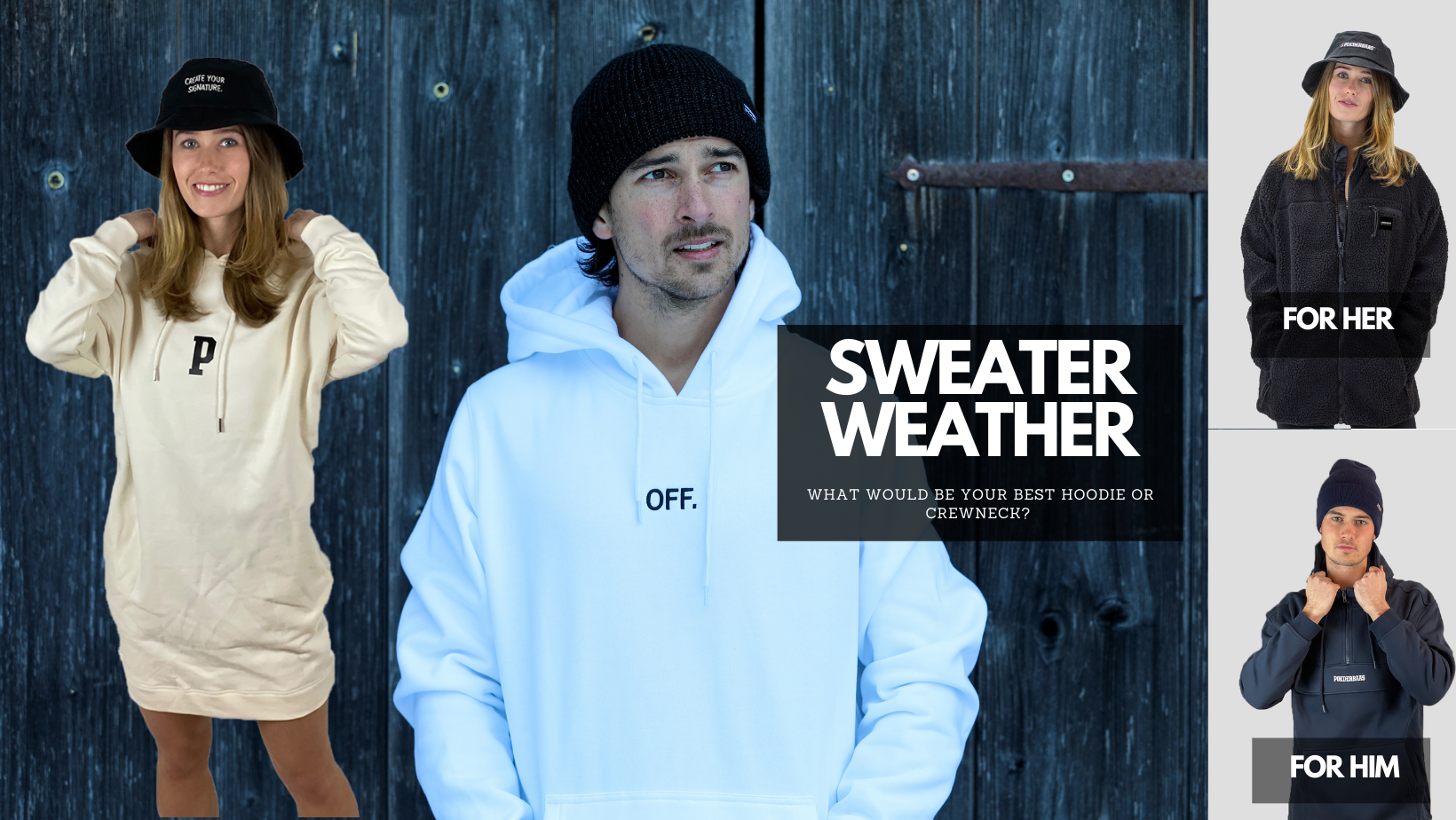 De weersvoorspellingen geven nog niet echt een lekker beeld voor een warm voorjaar. Het lijkt vandaag de dag meer op herfst dan op een zonnige dag in Mei. Maar niet getreurd, een comfy hoodie of crewneck van Poederbaas kunnen er ok voor zorgen dat jij er comfortabel bij zit. Wat zijn onze beste hoodies voor dit moment?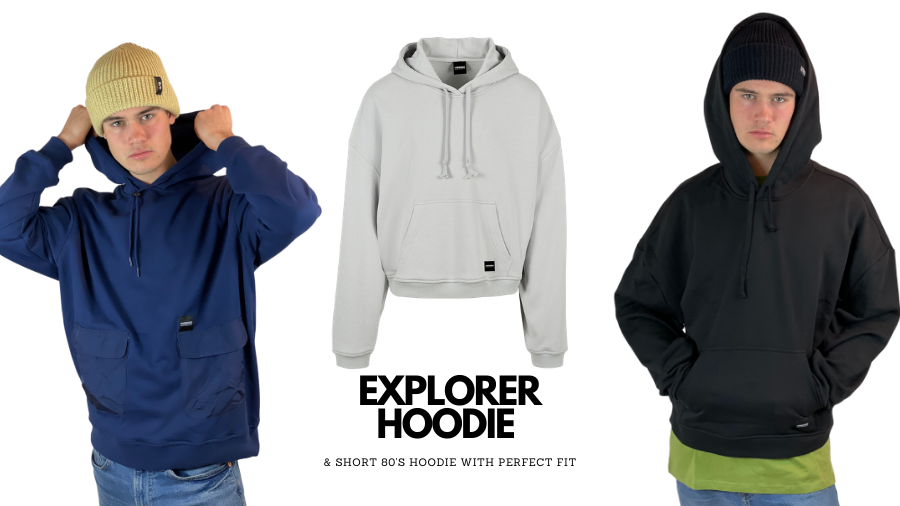 De Explorer & de Short 80's hoodie. Twee hoodies met een comfy pasvorm die los rondom het lichaam gedragen kan worden. De short 80's hoodie heeft zoals de naam het al aangeeft en kortere pasvorm waarbij je shirt er onderuit komt. Dit geeft een speels en stoer streetwear effect. Het fijne aan deze kortere hoodie is dat je 'm zo uit hebt mocht het weer gedurende de dag warmer worden. 
De Explorder hoodie is gemaakt van 65% katoen 35% polyester wat zorgt voor veel draagcomfort. Deze hoodie is verkrijgbaar in het zwart en donkerblauw en heeft een oversized capuchon zodat je gemakkelijk een Poederbaas cap of beanie hier op kan dragen.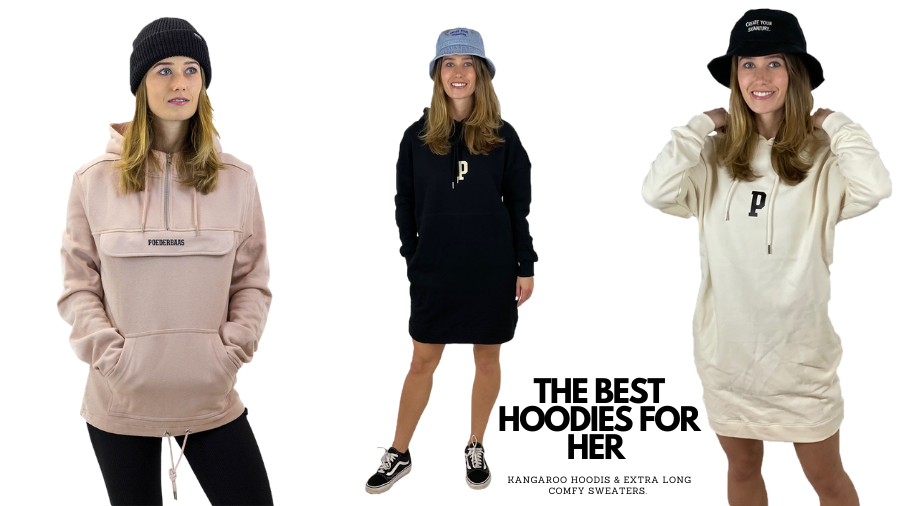 De best verkochte dames hoodies van Poederbaas bestaan uit kangaroo hoodies en de oversized hoodies in zwart- en zandkleurige uitvoering. Beide hoodies zitten ontzettend comfortabel door de zachte geborstelde binnenzijde van katoen. 
Het voordeel aan de lange hoodies is dat je deze op diverse momenten kan dragen. Denk hierbij aan een avond op de bank of aan een stranddag waarbij de ochtend vaak nog wat fris aan voelt maar de temperatuur in de middag oploopt.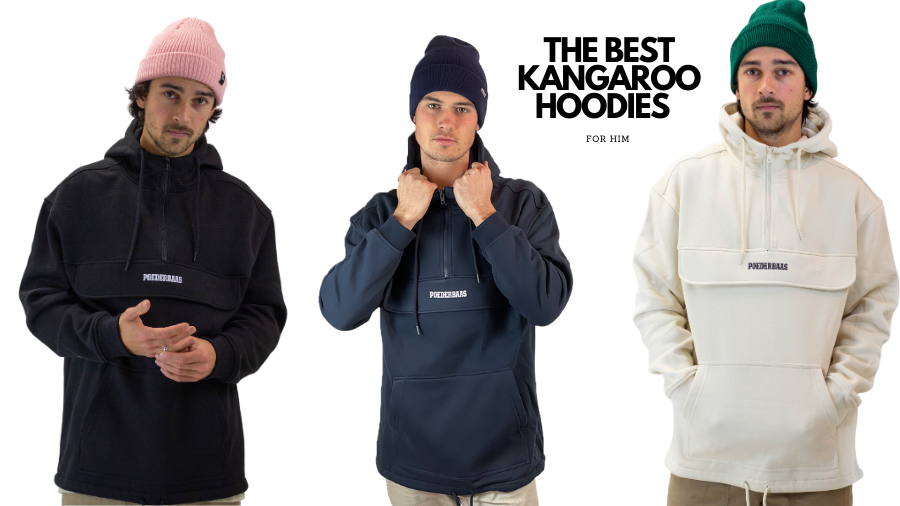 Niet alleen voor dames hebben we kangaroo hoodies, ook voor heren hebben we diverse opties in meerdere kleurstellingen. Deze kwalitatieve hoodies zijn mooi dik van stof en vallen lekker wijd rondom het lichaam. De pocket voorop is ideaal om je handen in te laten rusten tijdens een wandeling. Een van onze bestellers van dit moment is de zandkleurige variant.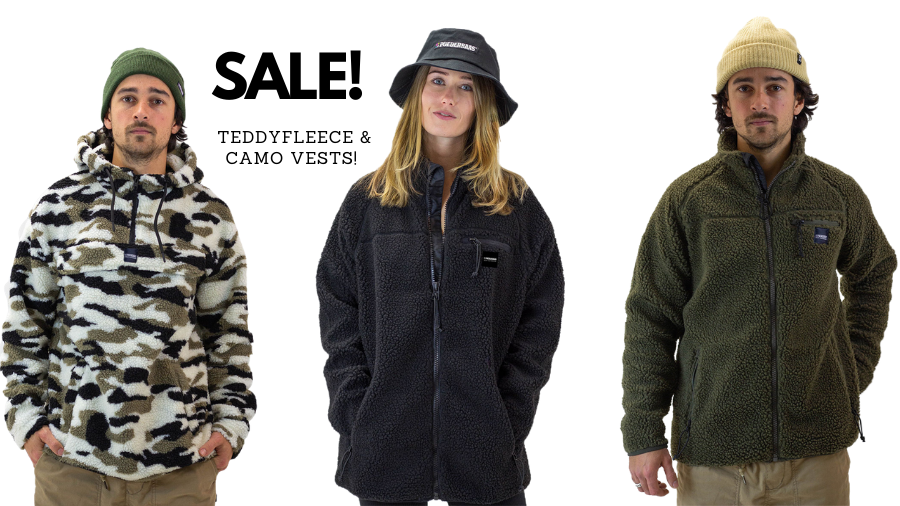 Op onze Sale pagina voor hoodies zie je dat er nog paar items zijn die lager geprijsd zijn maar perfect passen voor het weer van vandaag. Scoor nu een van de laatste teddy fleece troyers die goed gedragen kunnen worden voor zowel mannen als vrouwen.