During our winter sports we often only think about the fun things. Skiing, snowboarding, partying and lots of good food. However, something often goes wrong. Thousands of winter sports enthusiasts die on the slopes every year and the numbers keep rising. Fortunately, the piste rescue exists, which works every day for the safety of all avid snow-goers.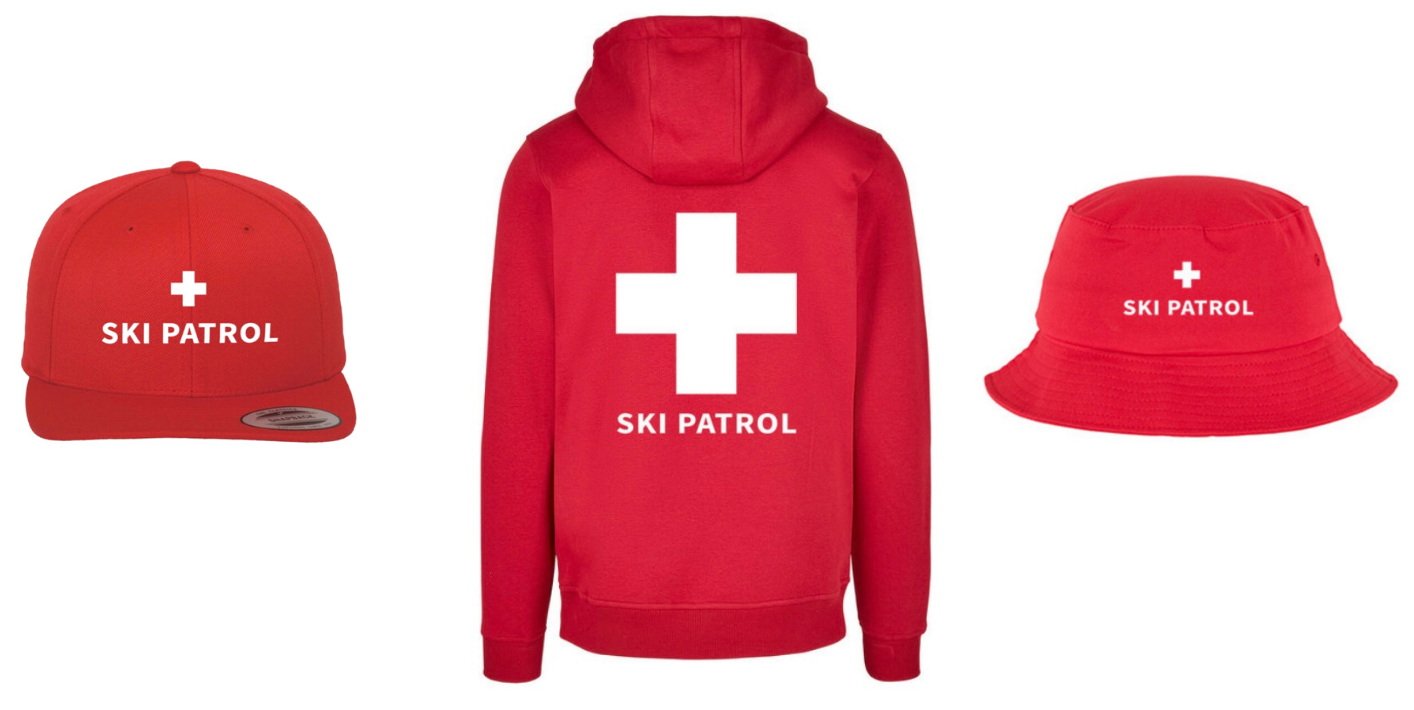 Perhaps you have experienced it yourself or otherwise you undoubtedly know someone who could have used a rescue. Whether you have fallen and can no longer stand on your leg, have had a collision or have overestimated yourself; the ski patrol is coming to your rescue.
The phone number of the piste rescue can be found on the back of your lift pass. That's handy, because you'll just see that you don't have that number in your phone at a time when you can use it well.
The piste patrol can be easily recognized by the white plus sign on their equipment. Do you also want to carry that sense of responsibility? Order our Ski patrol hoodie now and guarantee the safety of you and your group in style. Now also to combine with this cool Ski patrol classic cap or our matching Ski patrol bucket hat.